Apart from the transport itself, the standard customer service also includes consultations regarding the logistic parameters. In this manner, our operators are able to work out the most suitable way of transport, taking into consideration the weight and type of goods together with the customer's time requirements. The customer is also recommended the appropriate trailer type, quantity of loaded goods including its safe distribution on the trailer's surface. They are able to elaborate an ideal itinerary as per the client's requirements, with optional parameters of either the shortest, fastest, or safest route.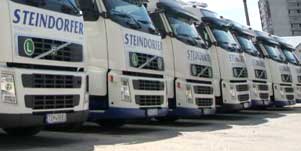 If the customer requires delivering the goods using the "Just in Time" system, the operator ensures discharge in the target point within an exact time span. Insurance of transported goods for up to SKK 10 million (per trailer) is commonplace. In case of its value exceeding this amount, additional insurance is instantly carried out.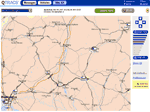 Upon loading the trailer, the movement of the truck is monitored using the "Qualcomm" system. On the basis of the displayed current position, route, speed of the vehicle, fuel consumption or time intervals, the controller is able not only to evaluate the drive but, taking into account the current traffic situation in any given region, to operatively change its route, too.